Peugeot 2008: PEUGEOT Connect Nav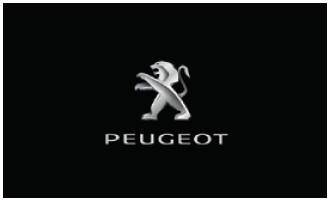 GPS navigation - Applications - Multimedia audio system - Bluetooth® telephone
The functions and settings described vary according to the vehicle version and configuration, as well as the country of sale.

For safety reasons and because they require sustained attention by the driver, the following operations must be carried out with the vehicle stationary and the ignition on:
Pairing the smartphone with the system via Bluetooth.
Using the smartphone.
Connection to the CarPlay®, MirrorLinkTM or Android Auto applications (certain applications interrupt their display while the vehicle is moving).
Watching a video (the video stops when the vehicle starts to move again).
Changing the system settings and configuration.

The system is protected so that it only operates in the vehicle.
The message Energy Economy Mode is displayed when the system is about to enter the corresponding mode.

System and map updates can be downloaded from the Brand's website.

The update procedure is also available on the website.
The system's Open Source Software (OSS) source codes are available at the following addresses:
https://www.groupe-psa.com/fr/oss/
https://www.groupe-psa.com/en/oss/
The following information groups together the answers to the most frequently asked questions concerning the system. Radio The reception quality of the tuned radio station gradually deteriorates or the station presets are not working (no sound, 87...
With the engine running, a press mutes the sound. With the ignition off, a press turns the system on. Increase or decrease the volume using the wheel or the "plus" or "minus" buttons (depending on the equipment)...
Other information:
(Depending on country of sale.) This removable protective screen prevents the accumulation of snow at the radiator cooling fan. It consists of a first element for the upper part of the front grille and a second element for the lower part. For fitting / removing, it is recommended that you contact a PEUGEOT dealer or a qualified workshop...
The sunroof consists of a movable glass panel that slides over the roof and a blind that can be opened independently. Opening the sunroof automatically opens the blind. To operate the panoramic sunroof, use the button in the roof console. The sunroof can be operated when the ignition is turned on (if the battery is charged enough), with the engine running, in STOP mode of Stop & Start, ..